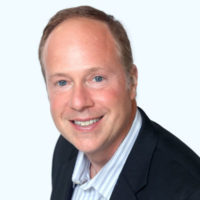 Robert Murray
Certified High Performance Coach and Facilitator
Robert Murray is a Certified High Performance Coach and Facilitator helping organizations shift the idea of "work" to a sense of joy and meaning. As a coach, he's coached hundreds of people to get more done, lead others better, develop skills faster and dramatically increase their sense of joy and confidence. He coaches people on the leadership skills necessary to be successful in today's world.
As a facilitator, he leads events where organizations see a much bigger vision for themselves, develop massive gains in engagement and rapidly develop new ideas. He helps organizations be agents of change for good in the world. He fosters collaboration, crowd-sourced wisdom and a magnification of collective strengths.
At 15, Robert Murray grew a business with a group of friends from a start-up to $200 million. It was based on the idea that collaboration and an aspirational mission could be the primary driver of business success. He was so energized by that mission that he didn't even know he was working!
That early success gave him the passion for what he's doing today. He's certified in Appreciative Inquiry (LEAF) facilitation by The Flourishing Leadership Institute and as a Certified High-Performance Coach by the High-Performance Institute, trained by Brendon Burchard.
View All Past Speakers